Your Team
Let our team help you clarify your vision for the future and enter the next chapter of growth. We will empower you to achieve a deeper understanding of your financial capacity and enjoy an abundant life today.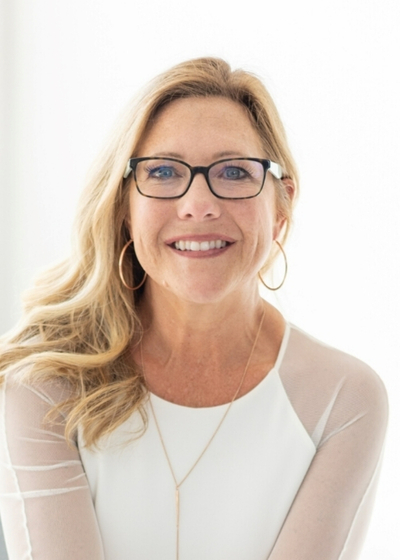 Delynn Dolan Alexander
Co-Founder and Private Wealth Advisor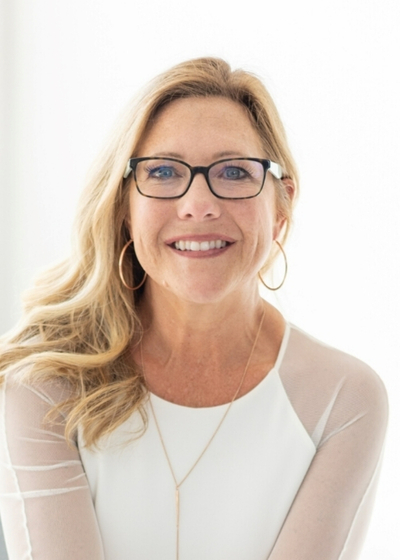 Delynn Dolan Alexander
Co-Founder and Private Wealth Advisor
Delynn Dolan Alexander
Co-Founder and Wealth Management Advisor
Summary
At one point or another in your life, financial security likely felt like an impossible dream. Now that you've achieved a significant level of success, it's about working on your own terms, aspiring to significance and enjoying an abundant life.
That's what I've dedicated my career to helping our clients achieve.
Growing up, I remember watching my mother pursue financial security for our family as a financial representative with Northwestern Mutual. I knew she was serving her clients with passion and diligence. I'm proud to carry on that legacy today.
The foundation of our organization is built on two things:
Integrity and Expertise
My team and I are committed to helping clients enjoy abundant lives as they enjoy the freedom and flexibility their hard work has earned them. We help ensure they can do this while preserving their capital, creating tax efficiency on their balance sheet, and removing concern from their day-to-day financial lives.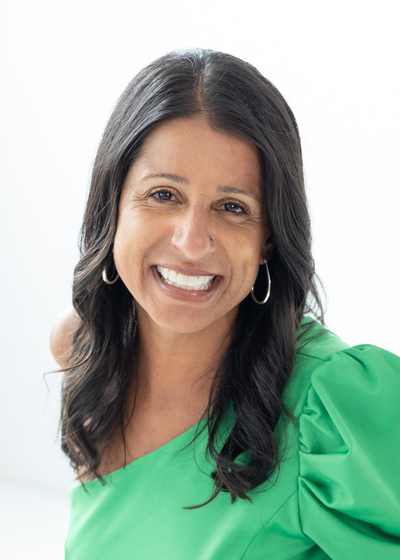 Reena Patel Bland
Co-Founder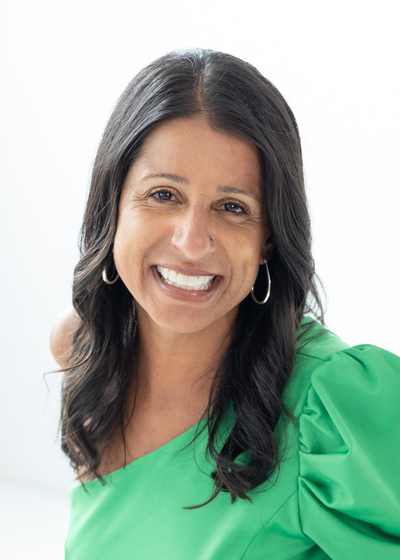 Reena Patel Bland
Co-Founder
Reena P. Bland
Co-Founder
Reena & Delynn have been a team since 1997. Reena specializes in in-house financial solutions and investment analysis. She works diligently to provide the high level of service that our clients expect for their overall insurance and investments, held with our office. Reena has earned her Life and Health Insurance and Long-Term Care licenses. She is also a registered representative of Northwestern Mutual Investment Services, LLC.
Reena graduated from the University of North Carolina at Chapel Hill and lives in Brier Creek Country Club in Raleigh with her husband, Ward, and children, Raja and Naya. When not working with their clients, Reena enjoys spending time with her family and friends, vacationing down at the beach and travelling.
Summary
I believe that investing and risk management should be a unique experience for every client we serve. The truth is that there is no one size fits all solution when it comes to wealth management and financial planning.
Together in partnership with our incredible team, we create customized solutions that address each client's goals, values, and concerns as they move through their financial journey.
Our integrated approach helps you execute a tax efficient plan that preserves your capital while giving you the freedom to live out the life of your dreams.
When I'm not working with clients, I'm spending time in my home, Raleigh, North Carolina, with my family.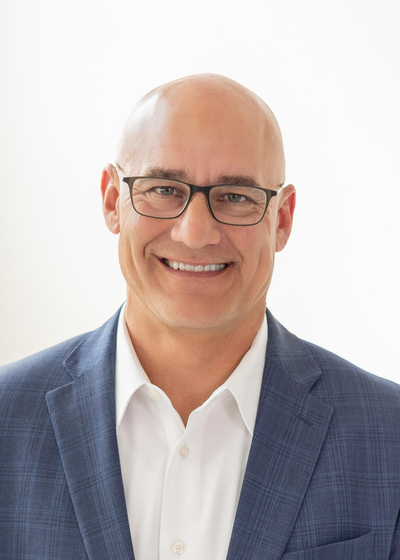 Paul D. Twedt , RICP®
Wealth Management Advisor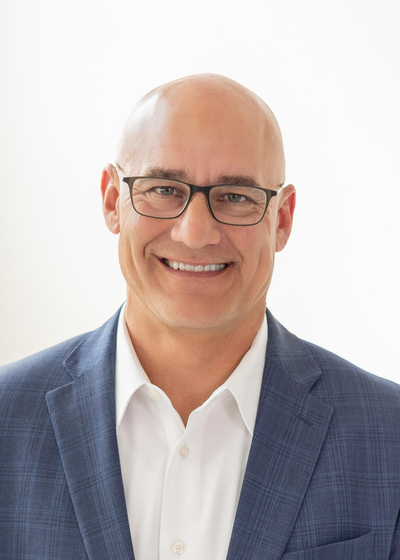 Paul D. Twedt , RICP®
Wealth Management Advisor
Paul D Twedt, CLU®, ChFC®
Wealth Management Advisor
Summary
You deserve a financial advisor who understands the next financial chapter you are growing into.
As a Wealth Management Advisor with Aria Financial Services, my primary passion is to create the best possible experience for my clients, allowing them to live a life of abundance from a position of financial confidence.
My goal is to help you build a financial plan for a lifestyle you love, and to help you leverage your wealth in a way that creates a legacy you can be proud of.
This means working because you want to, not because you have to.
It means the ability to truly enjoy the security of a solid balance sheet, knowing you will never outlive your resources.
It means having the ability to confidently distribute assets to the organizations you care about, and witness the impact of your generosity.
It means spending your life truly living.
When I'm not working with clients, I'm spending time with my wife, Kym, and our four children. I enjoy getting outside and stay active golfing and playing soccer. I currently sit on various local boards including the Whatcom Hospice Foundation.
Organizations
Community Involvement
Pre-School Volunteer – Cornwall Church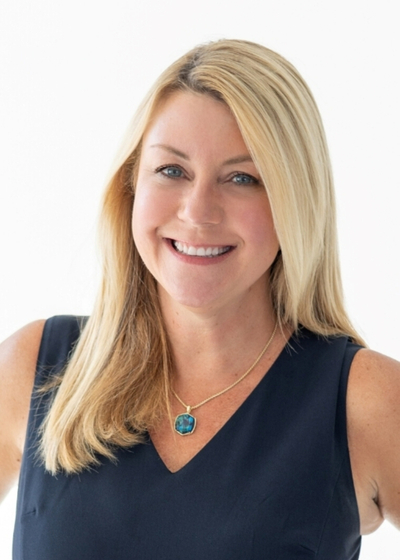 Beth LaPierre , M.S.
Financial Advisor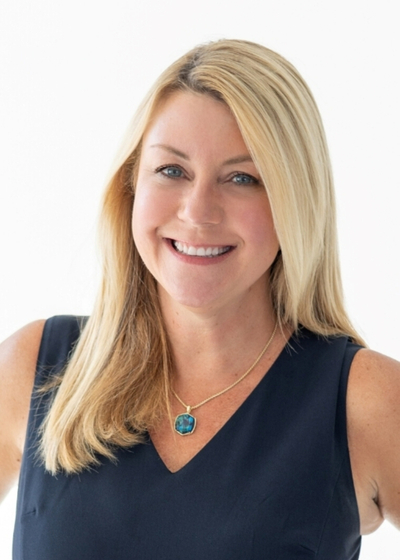 Beth LaPierre , M.S.
Financial Advisor
Beth LaPierre, M.S.
Financial Advisor
What drives me?
Educating, leading and coaching you and your family toward achieving financial freedom for every stage of your life. In short: I want you to be ready for what life has in store for you.
I also partner with families with children with special needs. I am a fellow special needs parent and understand intimately how to manage and work through the paradox of hoping for the best and being prepared for the worst.
We want to be your biggest financial advocate - inquiring deeply to understand your personal goals and then working with you to create a financial plan that fits your evolving needs.
For you, I hope to make a difference, via strong relationships and helping you optimize your financial plans. Let's see what we can do together!
Professional Background
I have been representing Northwestern Mutual since 2010. I hold a Bachelor of Arts in Psychology from Boston University and a Master of Arts in Organizational Development from Suffolk University.
On a Personal Note
Originally hailing from New England, I now call Raleigh home and live with my husband, Stephen, and children, Zach and Siena. Add a black lab and two cats and you have the LaPierre family!
Zach was born with an extra twenty-first chromosome - also known as Down syndrome. I have special needs financial planning expertise and a passion for working with these exceptional families. Zach was recently featured as the Member Spotlight at his local YMCA.
I am an active member of the Board of the Triangle Down Syndrome Network, and volunteer with the Arc of the Triangle. In addition, I am a member of the Working Mother's Committee as part of the Raleigh Chamber of Commerce.
When at home, I can often be found working on our latest "DIY" project, trying out a new recipe or entertaining friends and family. An enthusiastic traveler, I am always planning our next trip and exploring the world.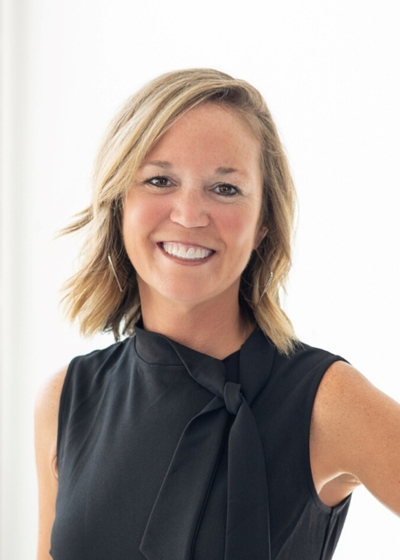 Susan W. Pintuff
Director of Private Wealth Planning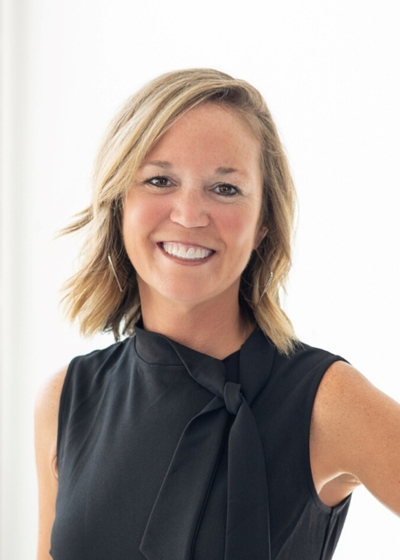 Susan W. Pintuff
Director of Private Wealth Planning
Susan W. Pintuff, AWMA
Director of Wealth Management Services
Bachelor of Science in Business Administration – Marketing Concentration Peace College (William Peace University)
Certified ClientWise Financial Services Coach
FINRA Series 7, 65 and 63
Life and Disability Insurance Licenses
Long Term Care Insurance License
Professional Background
Susan gained experience and securities licenses starting as a college intern in 1998 at Wheat Securities (currently Wells Fargo). She initially joined the team as an Investment Analyst in January 2006. Susan now runs the Wealth Management department of AFS and serves as the Chief Development and Client Experience Officer.
About Me
Susan and her husband, Jason live in Pittsboro with their children Lily and Reid. Outside of Aria, Susan enjoys spending time on Jordan lake, at any beach and being involved in her family's school, sports, and church activities.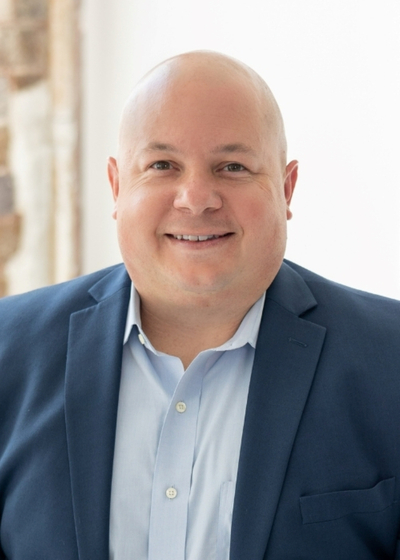 TJ Mancuso
Associate Financial Representative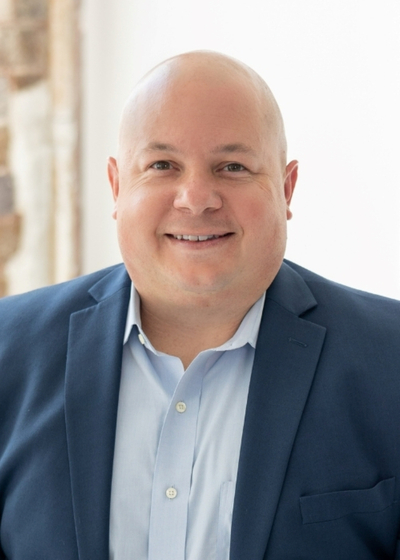 TJ Mancuso
Associate Financial Representative
TJ Mancuso
Associate Financial Representative
Bachelor of Science in Media Arts and Design – Media Writing Concentration from James Madison University
FINRA Series 6 and 63
Life, Disability and Long Term Care Insurance Licenses
Professional Background
TJ has been with Northwestern Mutual since February of 2006 and joined Aria Financial Services in October of 2007. As an Associate Financial Representative, he is the Director of Planning and is responsible for the development and updating of Wealth Management plans for clients and prospects.
About Me
TJ graduated from James Madison University in 2000. He and wife Erica moved to North Carolina in 2003 and live in Apex with their twin daughters Natalie and Isabel. If TJ isn't helping coach his daughters' soccer team or spending time with his family, he is likely to be golfing, tailgating at a football game (preferably the Hokies) or trying to rustle up a yard game with a neighbor.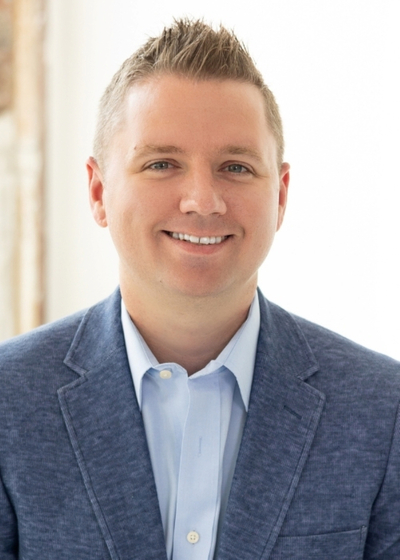 Benjamin D. King , CFP®, RICP®, WMCP®
Associate Wealth Management Advisor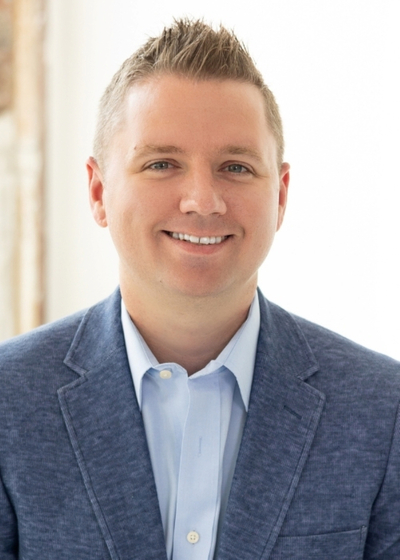 Benjamin D. King , CFP®, RICP®, WMCP®
Associate Wealth Management Advisor
Benjamin D. King, CFP®, RICP®, WMCP®
Associate Wealth Management Advisor
Bachelor of Science in Business Administration – Finance Concentration from the North Carolina Central University
CERTIFIED FINANCIAL PLANNER™ (CFP®) professional
Retirement Income Certified Professional (RICP®)
Wealth Management Certified Profession (WMCP®)
FINRA Series 7 and 63
Life and Disability Insurance Licenses
Professional Background
Ben began his career with Northwestern Mutual in 2012, joining Aria Financial Services in 2016. As an Associate Wealth Management Advisor, he primarily focuses on client onboarding, retirement planning, and investment strategy. Ben has a deep passion to study and understand the complex nature of the financial markets.
About Me
Ben and his wife, Ashley, reside in Pittsboro with their daughter, Sloane. In his free time, you will find Ben with his friends and family. He enjoys travelling, coffee, and tequila – but not always in that order.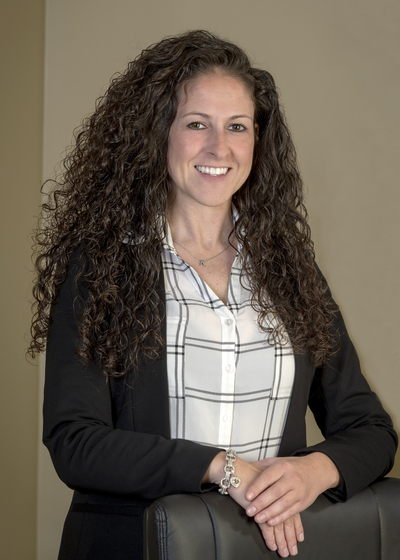 Kelli Stein
Director of Insurance Operations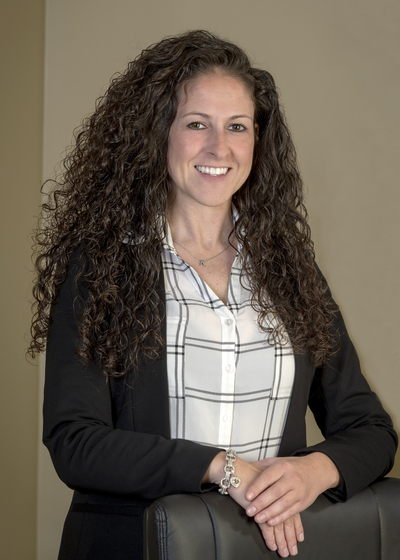 Kelli Stein
Director of Insurance Operations
Kelli Anne Stein
Financial Planning Coordinator
Life, Accident and Health Licensed (Life, Disability and Long-Term Care Insurance)
Professional background
Kelli joined Northwestern Mutual more than seven years ago, serving as Director of Recruitment for four offices in upstate New York. Kelli was then asked to help with an individual advisor's practice, managing insurance, investments, and overall operations of the office. Before joining Aria Financial Services, Kelli spent five years as the Director of Insurance Operations for a larger practice, also in upstate New York. While fulfilling this role, she took pride in assisting clients and staff with the ever-evolving technology in our industry to aid in streamlining the process for clients and staff. With these unique skill sets, Kelli now joins AFS to expand capacity in creating and delivering a seamless approach to client success. Before joining Northwestern Mutual, Kelli gained unique experience in social services, where she worked with a diverse group of adolescents and adults.
Kelli holds an Associate's Degree in Criminal Justice, a Bachelor's Degree in Social Science with a concentration in Education and Psychology, and completed some of her Master's Degree in Childhood Education and Social Work at Binghamton University.
About me
Kelli and her significant other, Kevin were born, raised and currently live in upstate New York with their daughter, Jailyn. Not only does Kelli love coaching Jailyn's basketball team, but she also enjoys sitting in the bleachers cheering on the entire team. If it's not basketball Kelli is coaching, she can also be found at Jailyn's private school volunteering for their many Jewish holidays, festivals, field trips, and the science fair.
Kelli founded her own nonprofit in 2013, NorthEast Pit Rescue & Sanctuary, Inc. Kelli and her family actively rescue animals in need, concentrating on bully breeds. Not only does she rescue these animals, but she also provides all the necessary care, including rehab if needed. She began this rescue to raise awareness about these often misunderstood breeds, and to provide proper education.